27. August 2012
Odd Future @ Colette Paris
France - From August 20 -25, 2012, the currently hottest hip hop collective Odd Future installed a Pop Up Shop at the famous Parisian Colette store, the mother of all concept boutiques.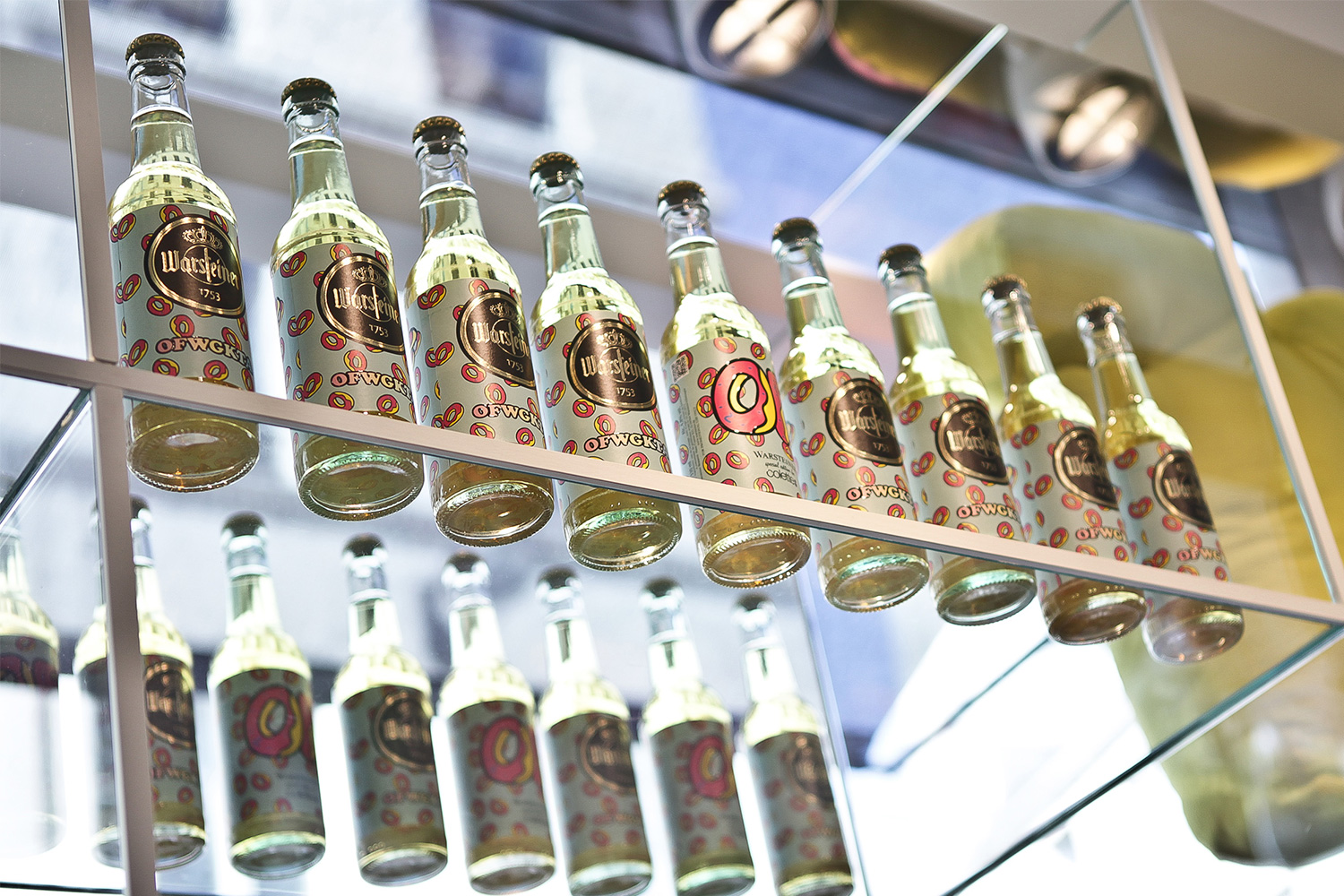 The highlight of the week was a performance by Odd Future on August 23rd in the Colette Store. The event was enthusiastically celebrated by fashion and music fans, with the store bursting at its seams and the throngs of visitors barely manageable. As the sponsoring partner, Warsteiner, in cooperation with the band, created an "Odd Future" limited edition bottle for this event which was handed out by the band to their many fans.
This special edition of OFWGKTA x Warsteiner is quickly reaching cult status as it is not available in retail outlets and was gone in a few hours at Colette. The artists were so thrilled by the bottle's design which echoes the current CD cover of OFWGKTA that in addition to this one-time presentation on August 23rd in Paris, they now plan to take the limited edition bottle along on their upcoming USA tour.
Type and hit enter to search!