20. August 2012
Warsteiner Int. Montgolfiade 2012
Germany - Once again, the skies over Warstein shine a bit brighter in September! Whether it's a giant Woody Woodpecker or the Orient Express, more than a 150 colorful hot-air balloons float peacefully across the brilliant afternoon sky during the mass ascensions…and how about the magical night glows with illuminated balloons gently swaying in the evening breeze to atmospheric music.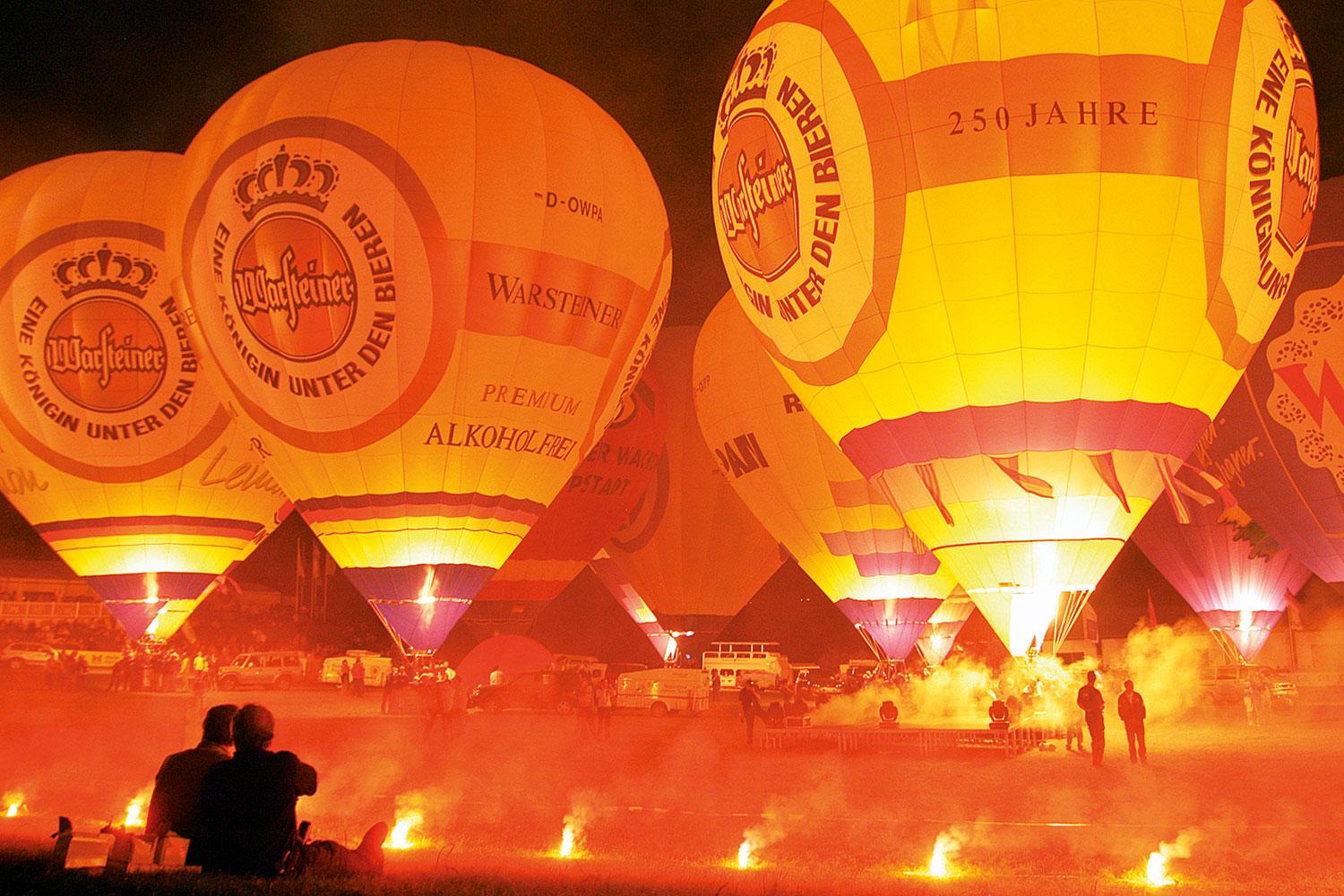 The 22nd Warsteiner International Montgolfiade, the largest hot-air balloon festival in Europe held from August 31 to September 8, 2012 in Warstein, is host to hundreds of hot-air balloon teams with about 200,000 enthusiastic fans watching the breathtaking spectacle. In addition to the spectacular mass ascensions and heart-warming night-glows, the annual long distance races create quite the competition. With an early morning start, the balloons ascend to their cruising altitude, and a mind-blowing race across the sky of Warstein and beyond begins…with wind and weather playing a major role.
The women pilots of the balloon scene compete for the "Ladies Cup" under similar conditions: Whoever accomplishes the farthest distance in the shortest time can hoist the winner's trophy. A hush comes over the crowd when a skydiver jumps out of the basket during the paraballooning. Landing close to the mark or even smack on the red cross is immediately rewarded with enthusiastic cheers by the spectators. The Warsteiner brewery, Europe's largest hot air balloon sponsor, is well represented in the sky with several balloons sporting the signature colors and logo of the Warsteiner brand. Anyone interested in experiencing the exciting ascent in a hot-air balloon during this festival, should contact us at + (49) 2902 88 1400 or check out www.warsteiner-wim.de.
Type and hit enter to search!