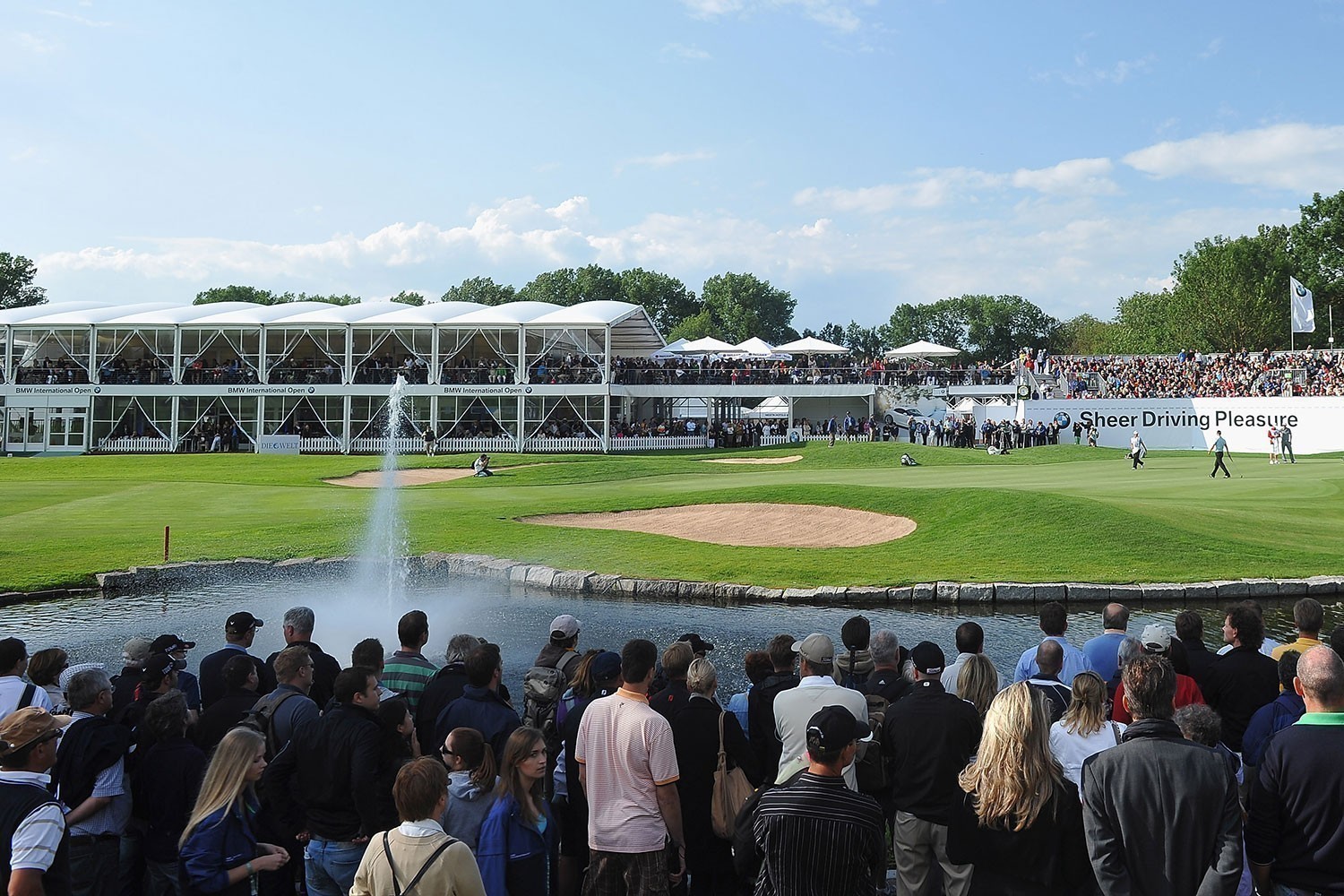 Partner of the BMW International Open
Germany - Brewery expands its engagement in international golf with the Professional Golfers' Association European Tour.
The Warsteiner Brewery is represented for the first time at the BMW International Open from June 18-21, 2013 in Munich. Thus, the brewery continues its golf engagement within the framework of its partnership with the Professional Golfers' Association European Tour which was signed in 2012. At the BMW International Open, the brewery will participate for the first time at a European Tour event held in Germany. As official partner of the European Tour, the brewery from the Sauerland is represented at the BMW International Open 2013 with an exclusive Warsteiner Lounge as well as a König Ludwig Biergarten along the course, which is located adjacent to the headquarters of BMW in Munich. "We look forward to our partnership at this prestigious golf event and our presence at the only tournament of the European Tour in Germany," explains Thorsten Terlohr, Head of Sponsoring and Events Warsteiner Brewery. For Warsteiner, the past year was a very successful season.
"More than 150,000 visitors experienced Warsteiner directly on location at the tournaments and millions of spectators participated via various media."
As in 2012, a special focus will be on the BMW PGA Championship, which will be held from May 23-26 at the Wentworth Club in Virginia Water near London, followed by the KLM Open from September 12-15 at the Kennermers Golf & Country Club in the Dutch town of Zandvoort near Amsterdam.
At both events, the beer from Warstein will provide the perfect refreshment. "Historically, the Warsteiner Brewery has engaged in many international sponsoring and partnership endeavors in the sports world," declares Terlohr. "Golf is increasingly gaining appeal with consumers of all ages." For that reason, Warsteiner has chosen the world of international golf played at the highest level as a focus for its marketing communication. "Our international strategy mirrors the core values of the Warsteiner brand: International class, passion, and our exceptional art of brewing – a perfect match with the premium character of international golf."
Type and hit enter to search!