26. July 2016
Warsteiner X Parookaville Festival Meets Wedding
Citizens of Parookaville Unite! The Parookaville Festival called upon its followers to again gather at the Weeze Airport, where the vast airfields and bunkers were transformed into an electronic dance paradise with 150 top international DJs on ten stages, complete with campsites for thousands, a shopping center, swimming pool, and a carnival to get silly. Held in mid-July, the 2016 Parookaville Festival grew to 50,000 faithful souls who swore allegiance to the motto of its founder and mayor, Bill Parooka, whereby the entire "town" was built on the premise that madness, love and pure happiness may rule for a weekend of music and dance.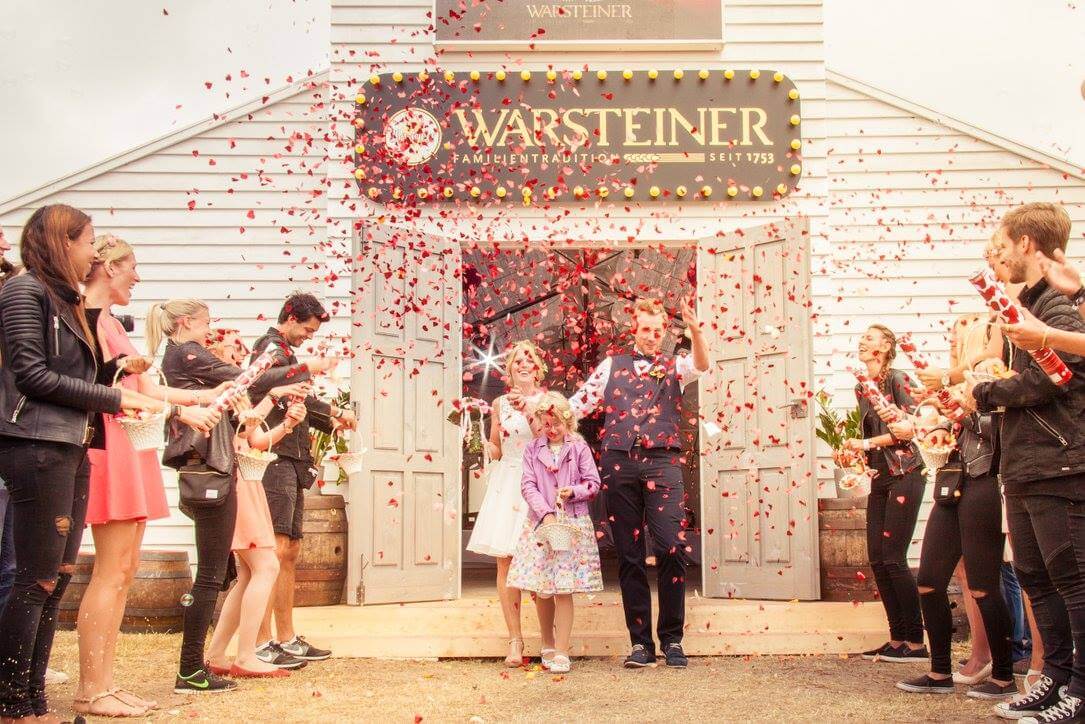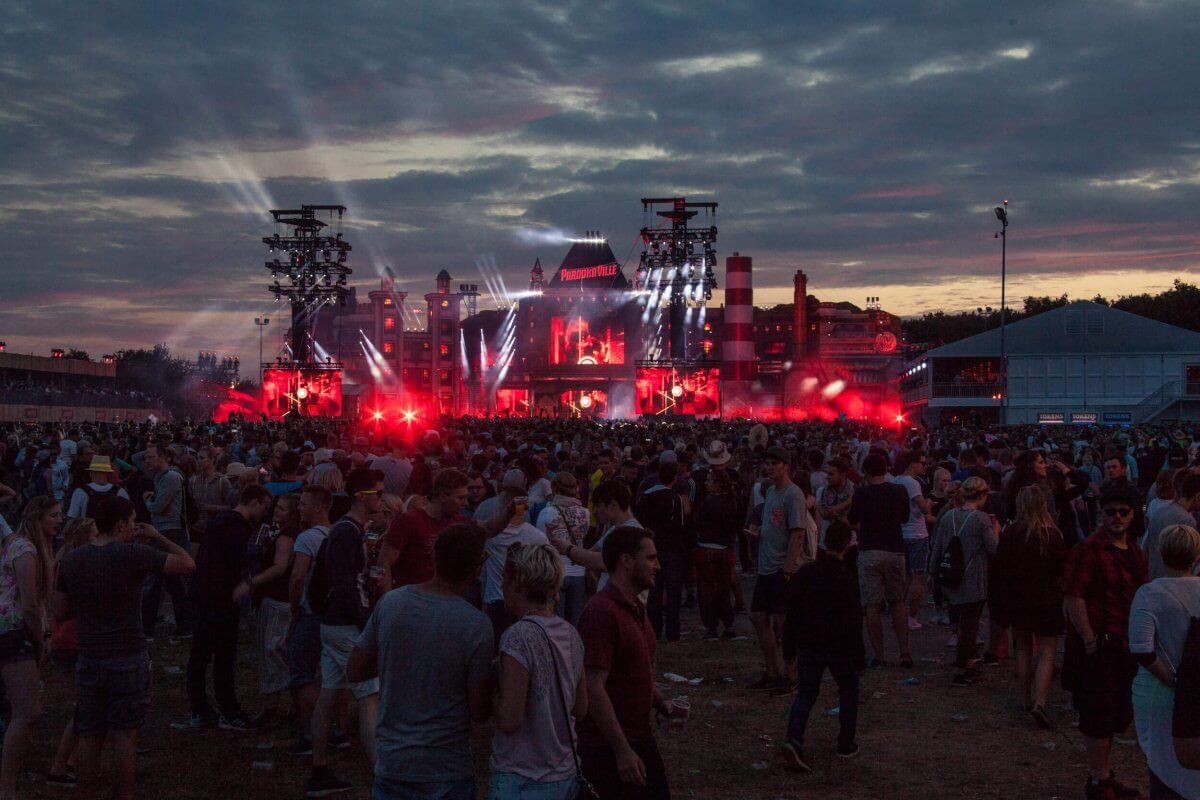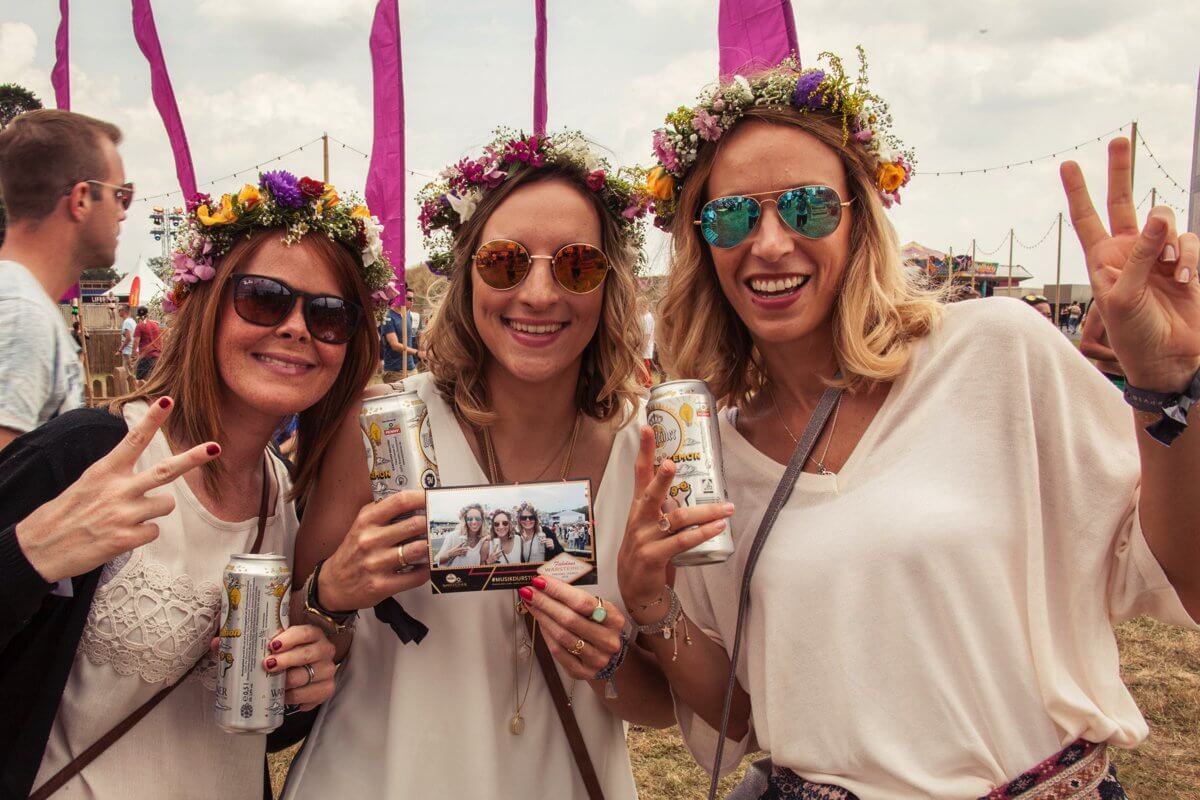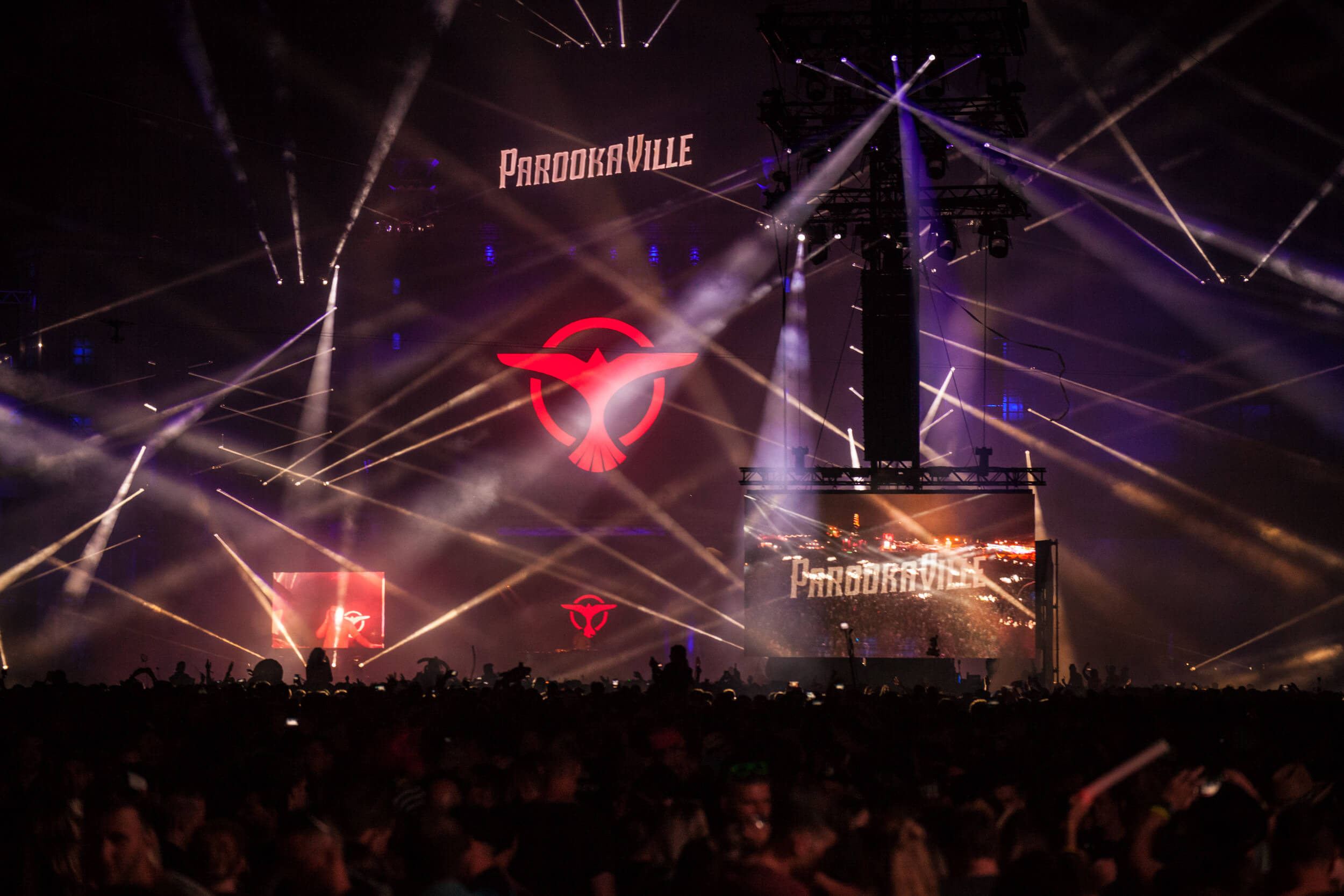 Nadja Gärtner, Senior Managerin Sponsoring der Warsteiner Brauerei freut sich über den Erfolg: "Wir haben mit der echten Hochzeit alle Erwartungen übertroffen, unsere und die des Hochzeitspaares.
Warsteiner, as one of the main sponsors of 25 music festivals in 2016 alone, featured a specially designed "Parookaville can" for our premium beverages that became an instant hit with the citizens of Parookaville and, at the same time, provided a great piece of memorabilia for this unique festival extravaganza!
Wedding Day at the Warsteiner Church
"I do" – these magical words that launch love smitten couples into marital bliss were heard loud and clear at the Warsteiner Church. Sharing their love for techno music and embracing the atmosphere of this wildly popular music event, our happy newlyweds, Maike and Christian, had previously answered a nationwide call for getting married at the "Warsteiner Church of Parookaville."
Broadcast live on www.facebook.com/musikdurstig, it was a BIG wedding, with thousands of Parookaville citizens as witnesses as well as TV and media in attendance. Additionally, more than 300,000 fans checked in on social media to follow the festivities. To facilitate the ceremony of this first real wedding in our Warsteiner Church, the Warsteiner team put on their wedding planner's hat for an unforgettable wedding reception wishing the happy couple a blissful and prosperous life! As a matter of fact, the wedding inspired five other couples to get engaged right on the spot! With so much love in the air, next year's Parookaville will certainly welcome additional Parookaville newlyweds!
Type and hit enter to search!