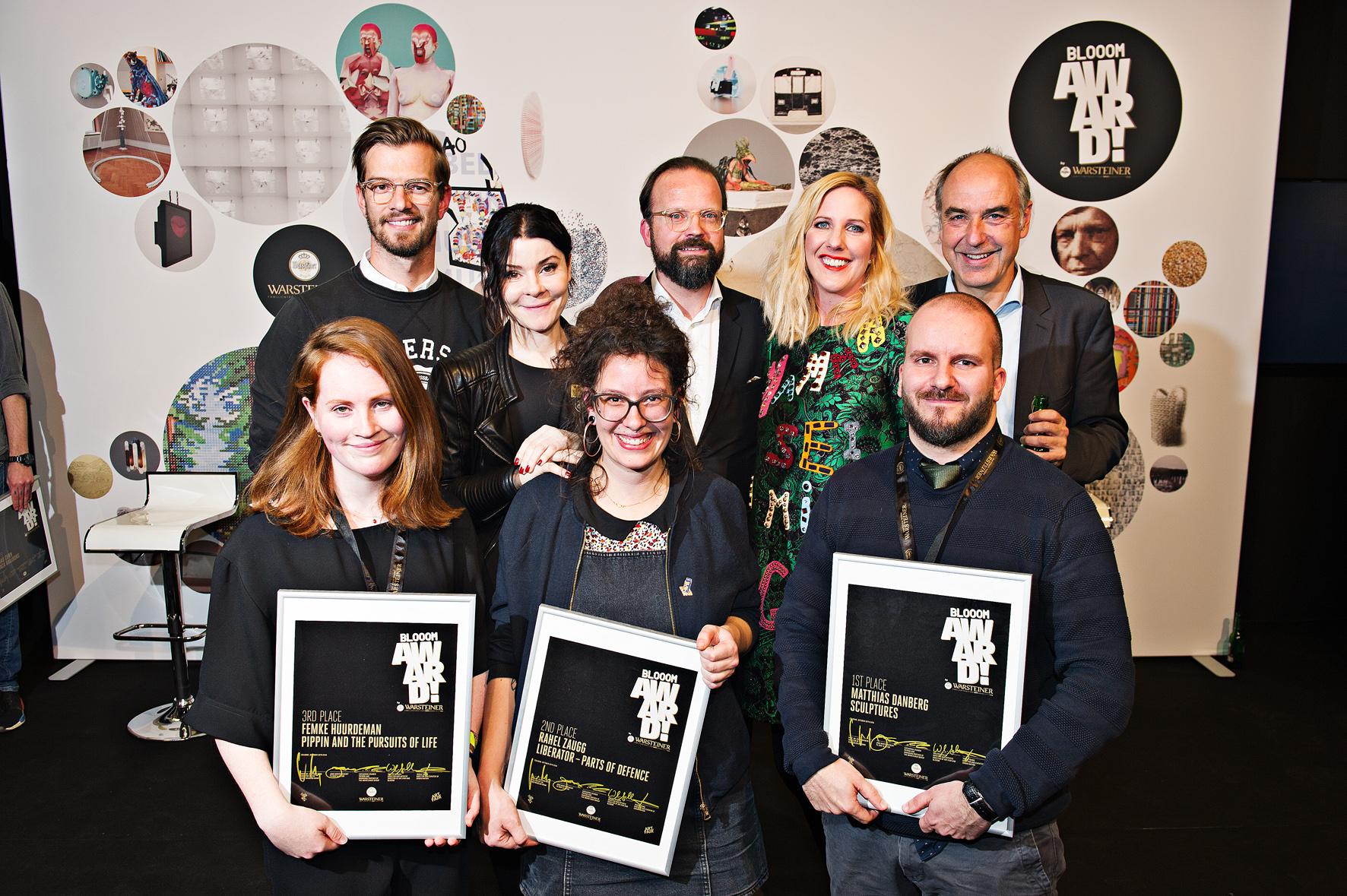 2017 BLOOOM Award by Warsteiner
Art Wanted: Germany's largest open international art prize calls for submissions
Since April 1, emerging artists from around the word can submit their art work for consideration for the Blooom Award by Warsteiner! With a chance to develop their careers, make contacts and win attractive prizes, the top three finalists can look forward to visiting major international art fairs as well as participating in mentoring programs with experienced coaches. All 10 finalists will also be included in the Blooom special exhibition. Last year, a record number of 2,000 applicants from 84 countries and 6 continents participated in this exciting contest, an increase of 35% compared to the previous year.
Every expression of art is wanted: from painting to design to film — no limits are set on artistic performance. This year, a new category has been added: music videos. An expert from this field will serve as a member of the jury and award a special prize for the best music video.
Germany's largest open art contest, now in its 8th edition, will be held as part of the first ART DÜSSELDORF (www.art-dus.de) from November 16 – 19, 2017. This year's winner will enjoy an exclusive one-year mentoring program and a trip to Art Basel Miami Beach or Art Basel Hong Kong, together with his or her mentor. The runner-up will be rewarded with an exhibition at a renowned gallery and a trip to the Art Paris Art Fair. The third-place winner will be awarded an individual, one-day mentoring session with an art expert.

All entries will be evaluated by an international five member jury, consisting of Catharina Cramer (Warsteiner), Yasha Young (director and curator of the Berlin art museum "Urban Nation") and Walter Gehlen (co-director of the Art Düsseldorf and Blooom fairs) as well as two other members to be announced shortly.
Type and hit enter to search!