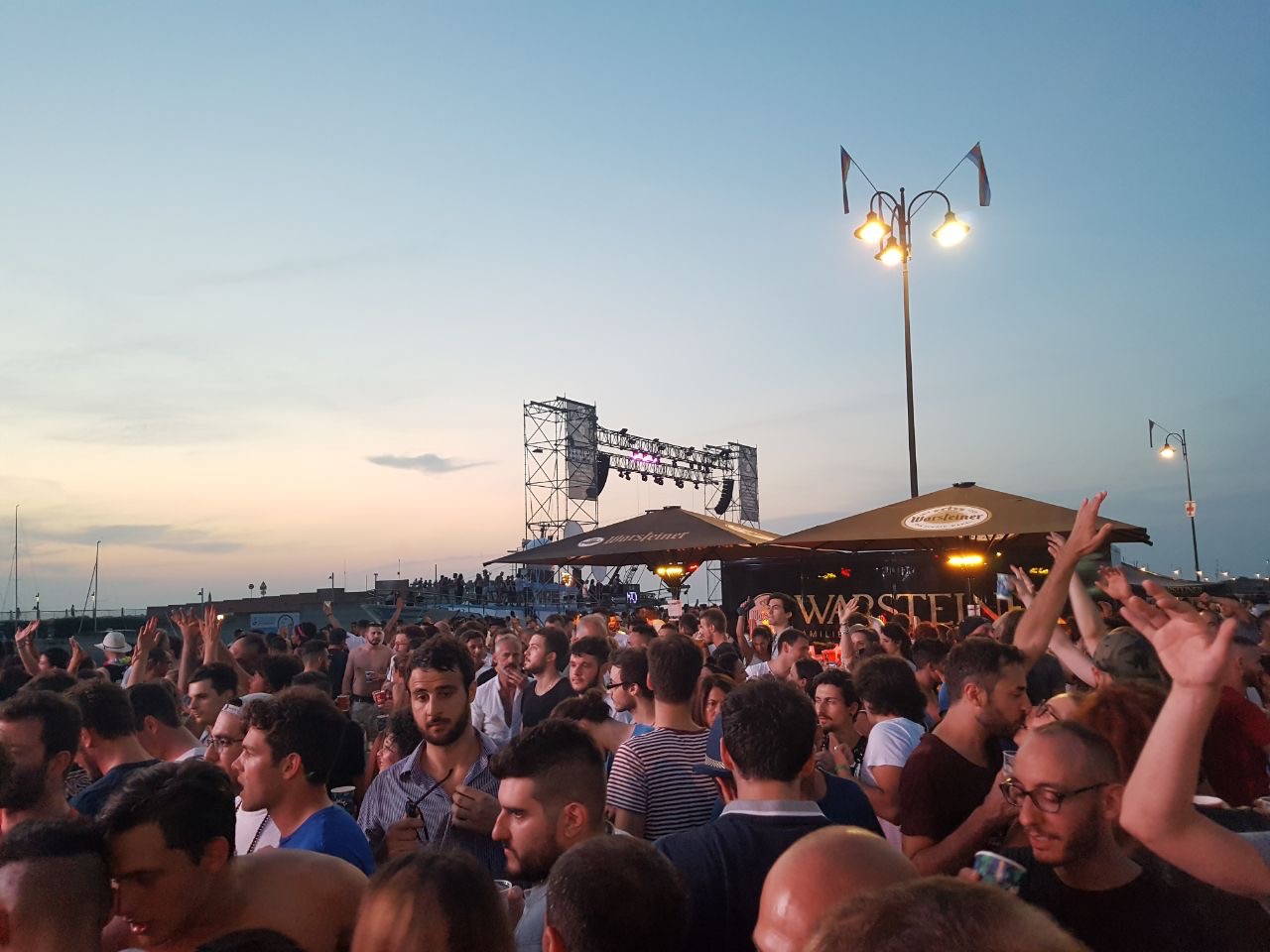 14. August 2017
The Molo Street Parade – A Night of Fun and Dance in Rimini, Italy
As the sun went down, the volume went up! At the 6th Molo Street Parade in Rimini, 10 floating stages along the harbor filled the air with a wide array of music genres while more than 200,000 visitors kept on dancing until the early hours of the morning. Held on the last Saturday in June, Italy's most popular summer festival and unofficial season kick-off party is famous for its carnival-like atmosphere complete with a ginormous Ferris wheel rewarding revelers with a fantastic overview of the festivities.
To keep the joyous crowd well fueled throughout the night, scores of local chefs set up shop to provide tasty delicacies and regional specialties, above all the famous fried sardine. And what goes best with these tiny salty morsels? A cold refreshing Warsteiner! One might say, a match made in heaven! As the main sponsor of the Molo Street Parade, our Warsteiner beer stands along the pier were a popular destination for throngs of fans looking for great premium German beers.
Leading up to this unique street party and celebrating its festive vibe, our colorful limited edition Warsteiner Molo Street can quickly became a sought-after piece of memorabilia with our Italian retail customers.
With more than 90 % of the cans already gone, you might want to hurry to get your hands on one if you're in Italy this summer! Cheers Warsteiner and keep on dancing!
Type and hit enter to search!