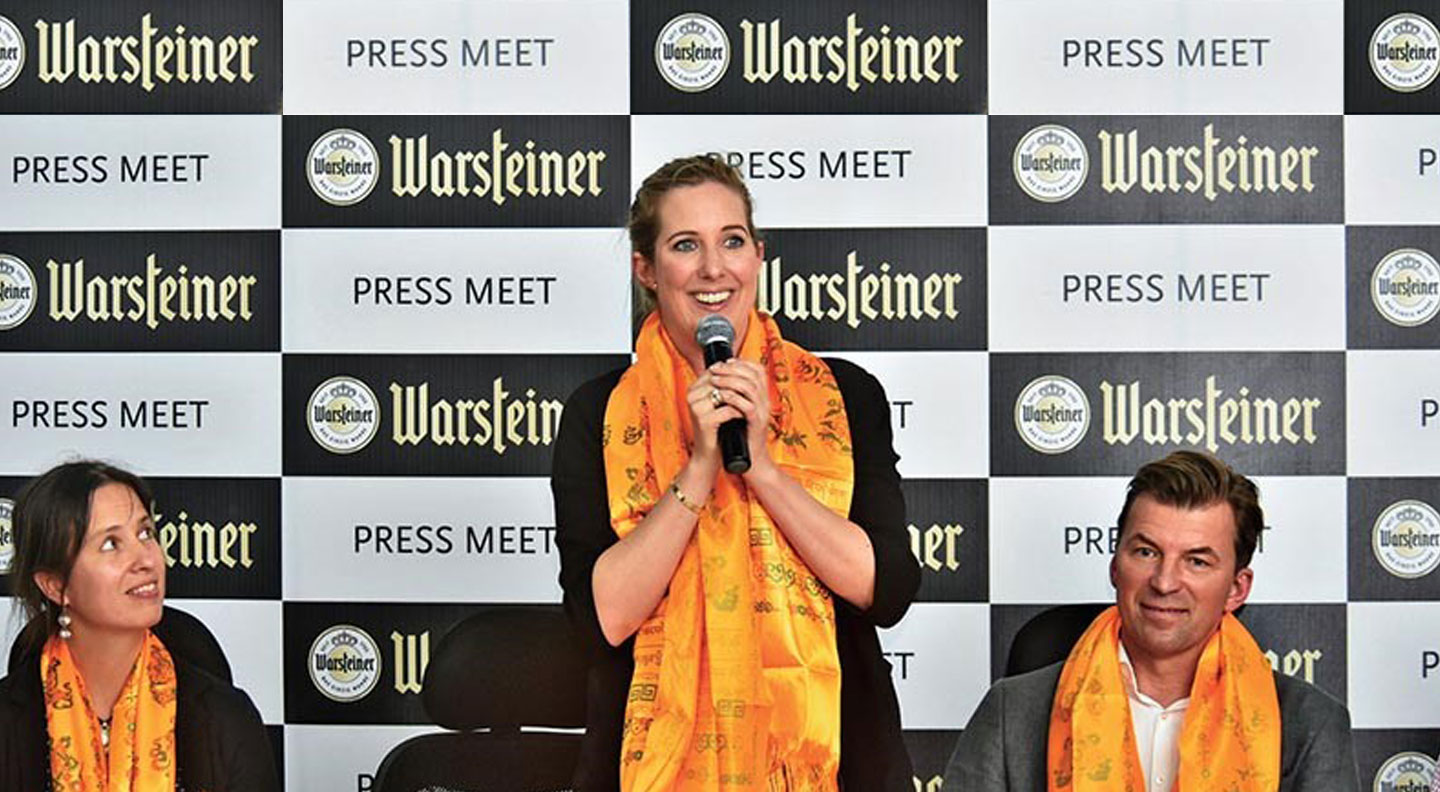 17. April 2018
Warsteiner in Nepal
Whether you travel to Nepal as part of your bucket list, spend time on a business trip or call Nepal home, our authentic Warsteiner Premium beer is now expertly brewed in this exciting part of the world for your enjoyment.
In early April, Warsteiner's owner and managing partner, Catharina Cramer, traveled to the Nepalese city of Hakui for the opening of the brand-new, state-of-the-art Raj Brewery. Certified by Warsteiner International and equipped with the latest production technology, this Nepalese brewery is Warsteiner's newest partner licensed to brew our flagship Warsteiner Premium beer. Of course, in strict accordance with the German Purity Law!
"We've looked at more than 100 international beer brands and ultimately decided to partner with the Warsteiner Brewery. After all, for 265 years they have brewed an exceptional beer with consistently superb quality. We are thrilled to now brew this premium German beer for the Nepalese market," says Raj Bahadur Shah, CEO of the Raj Brewery, a subsidiary of Jawalakhel Group of Industries.
To celebrate this new partnership and welcome Catharina Cramer with true Nepalese hospitality, the road to the brewery was renamed "Albert Cramer Boulevard" in honor of her late father, a maverick of the German brew industry in the late 20th century.
"I am deeply touched by this country, its people and their wonderful welcoming spirit. We are looking forward to having our beers produced in Nepal and hope to win the hearts of all beer lovers in this country,"
Type and hit enter to search!