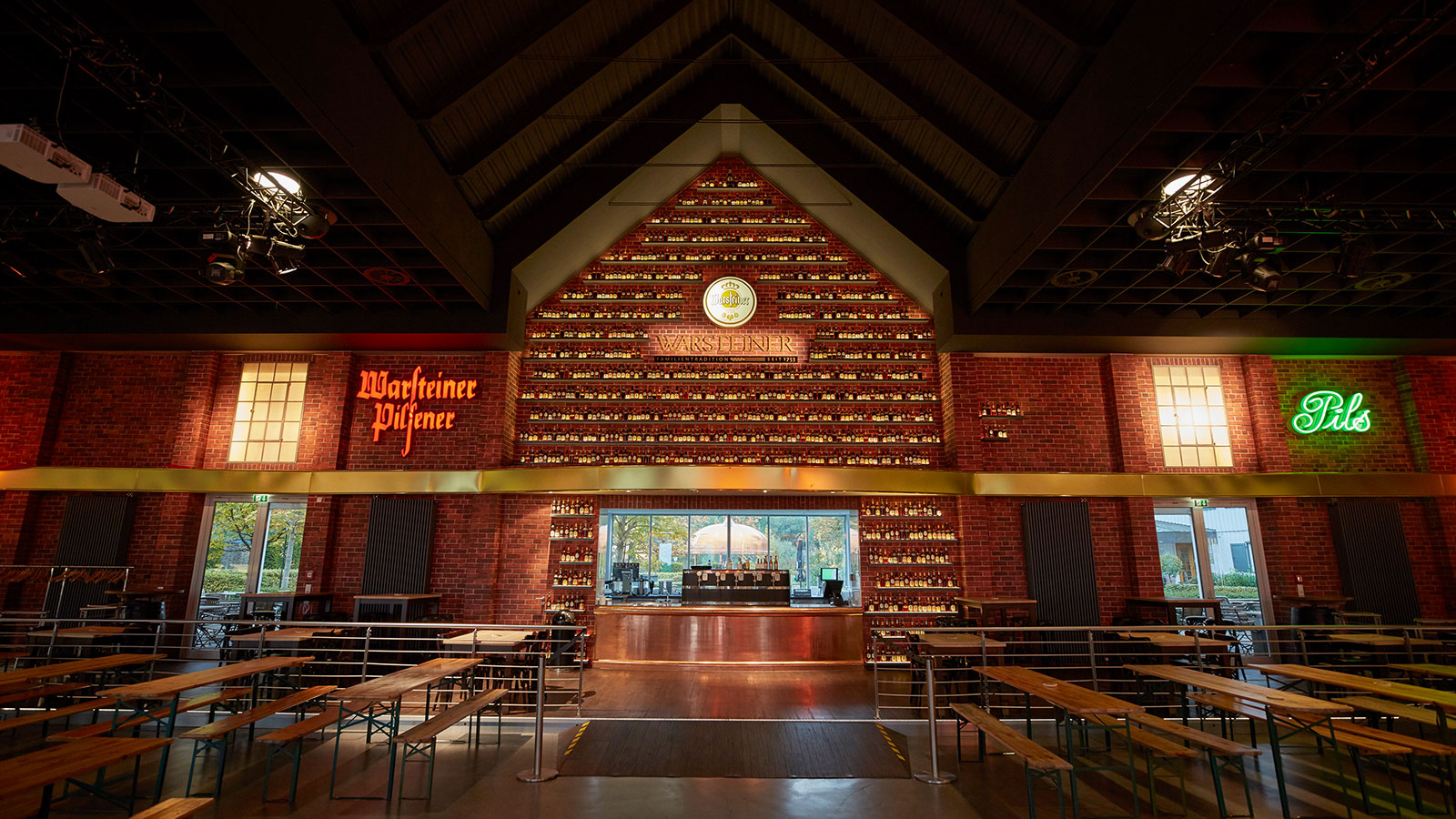 Warsteiner World
Our Brewery Tour.
To discover. To experience. Cheers!
Just a few meters from our Waldpark brewery lies Warsteiner World, the only visitor center of its kind in Europe.
We invite you to a fascinating journey through the world of beer brewing on our state-of-the-art visitor train.
Opening Hours and Prices
Important information in light of the current situation:
As a purely precautionary measure, we have decided to suspend all tours until further notice starting on March 10. Thank you for your understanding.
If you have any questions or would like to change your booking, please do not hesitate to call us on +49 2902-88-5001 from 10 a.m. to 1 p.m. Monday to Friday or send an e-mail to visit@warsteiner.com.
more Information
How to find our Warsteiner world, where you can stay overnight or further programminfos under the following links.
Type and hit enter to search!